Let me start by saying, I am a fan of the classics – a pinstripe, a chevron and when done well, even a toile. I do wonder, though, when certain design elements become incredibly popular – are they still considered timeless or are they now trendy? And is it possible for something to be both? In order to answer these burning questions, I decided to take a look at monograms, which are both a current craze and ancient accents.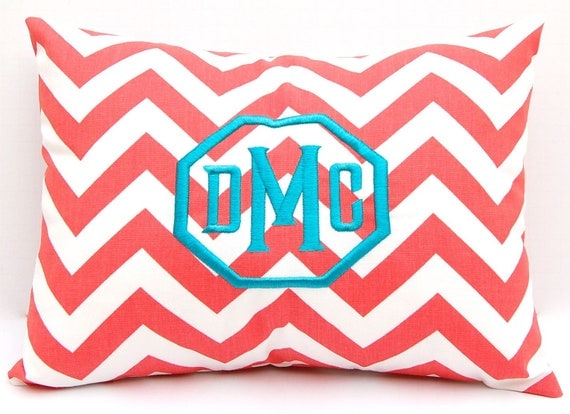 Photo: Etsy.com, courtesy FestiveHomeDecor
Monograms are symbols that incorporate two or more letters. The first motifs date back to 350BC when they were used on coins. Religious leaders, royal families and later businesses and corporations also adopted these "lettered logos" over time. Eventually monograms found their way into home décor.
Babygrams

Photo: HGTV.com, courtesy Erinn Valencich
Some people want to get their kids hooked on monograms right away. I mean, even infants have initials, right? If you're a letter lover, celebrate your baby's moniker with a monogram. Here are some step-by-step instructions you can use to create your own wall treatment.