Photo: DIY Network
The holidays are here and I'm seeing stars already! I hope you all had an excellent Thanksgiving. Now that all of my dishes are done and I've eaten approximately 17 leftover sandwiches, I thought I'd turn my attention toward decorating for the holidays.

Photo: DIY Network
If you like a rustic look and a simple DIY project, making your own yarn star ornaments should be right up your alley. With just a few toothpicks, some yarn and household glue, you can create cozy, personal and cost effective gifts in minutes. Click here for my step-by-step tutorial.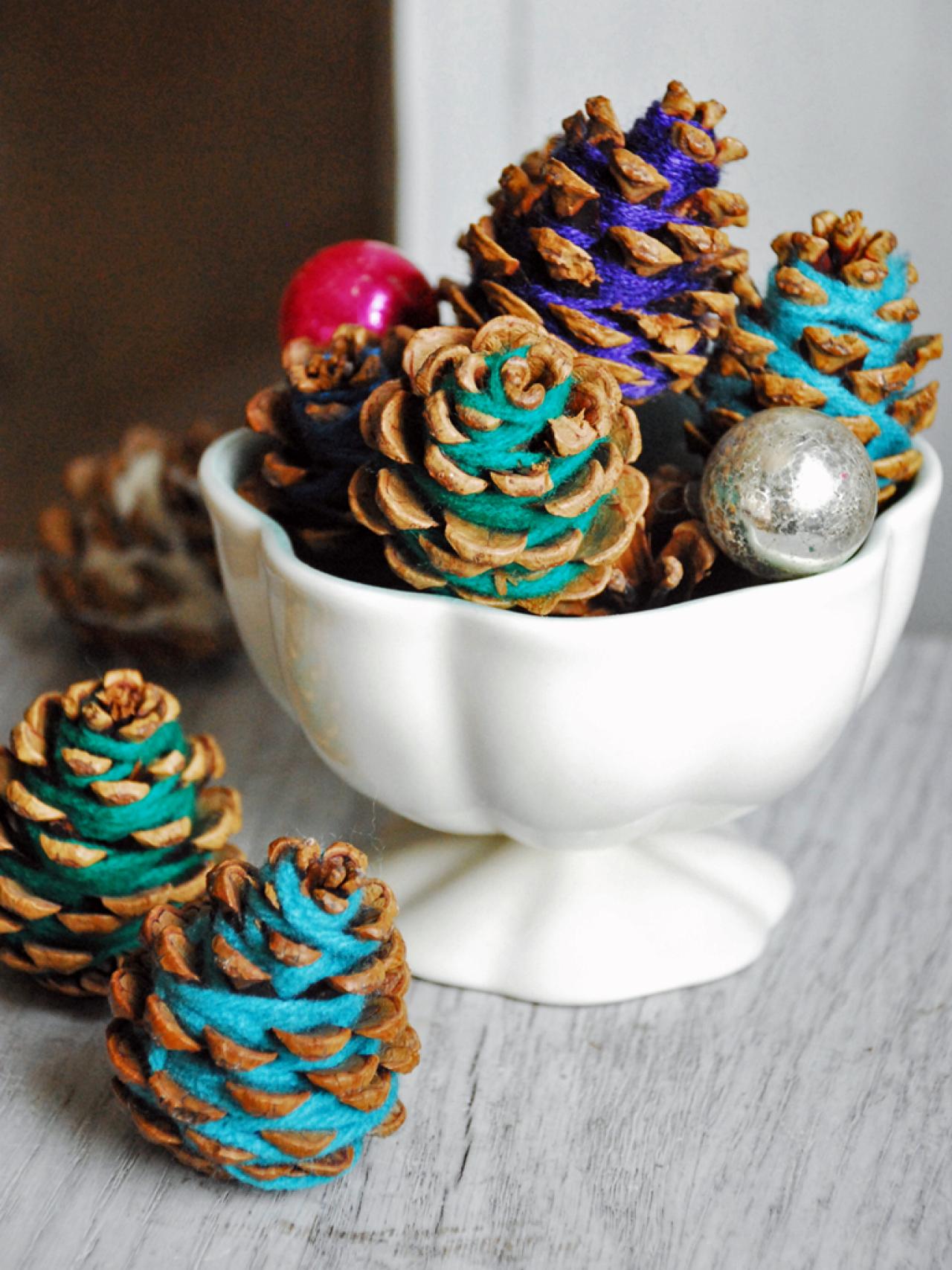 Photo: HGTV.com
And if you like working with yarn, you don't have to stop at stars. Especially if you knit, you might find you have lots of yarn hanging around the house. There are all kinds of warm and wonderful decorations you can create from your scraps. Camilla Fabbri came up with these unexpected and fun yarn-wrapped pinecones. I always love bringing the outdoors inside – particularly when it's freezing out there!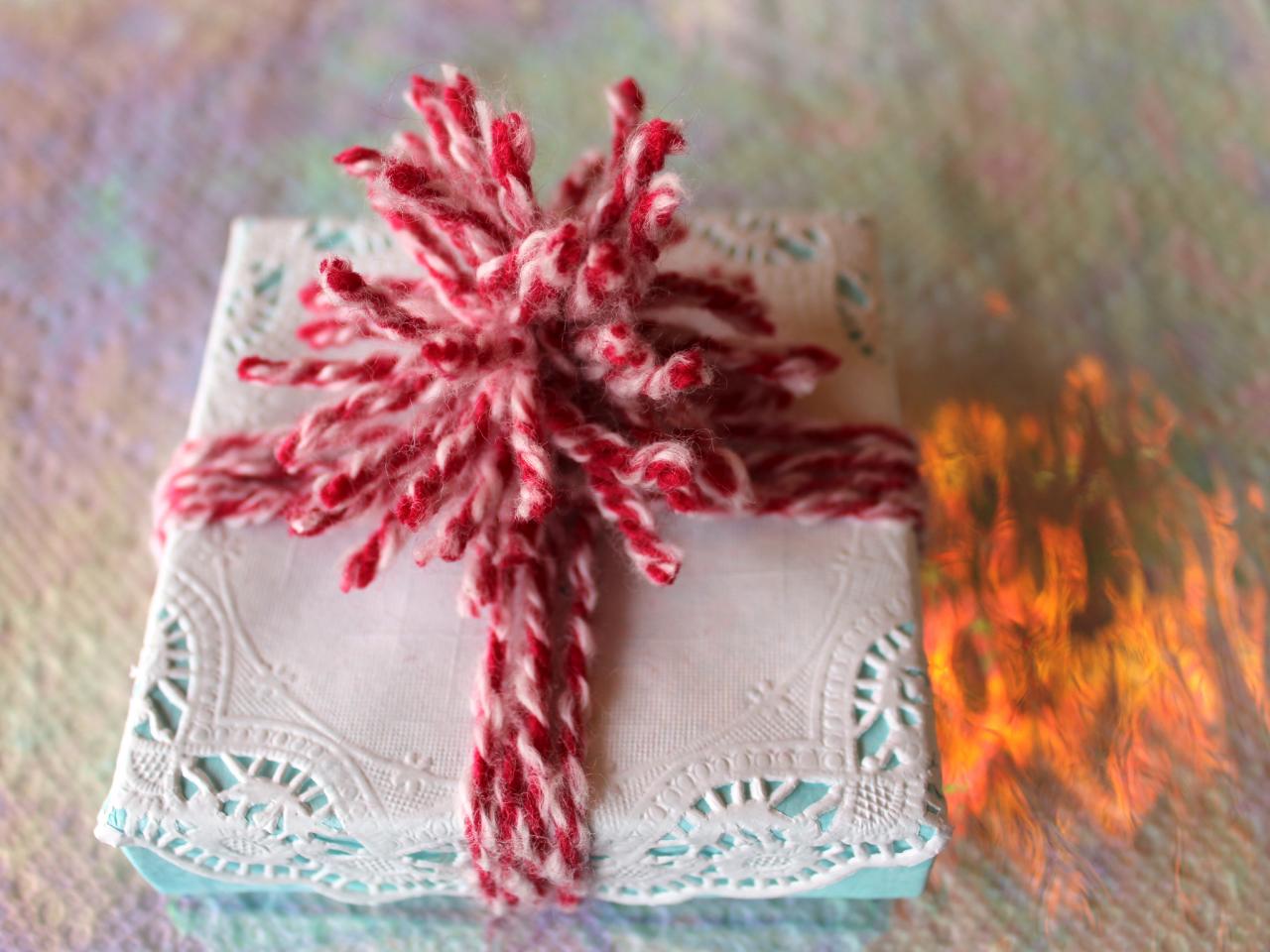 Photo: HGTV.com
I also love finding low cost and practical ways to wrap my gifts. This adorable yarn pom pom and doily combo is sweet and savvy. H. Camille Smith instructs us "To make the pom-pom, wrap several loops of yarn around your fingers, knot the loops in the middle, then trim the knotted yarn into a rounded pom-pom shape." That sounds very doable to me – I can't wait to try it.
So I'm all set to get to work. Check back here for more simple and sweet ways to decorate this season. And if you have any favorite holiday crafts you like to break out this time of year, feel free to share them below.