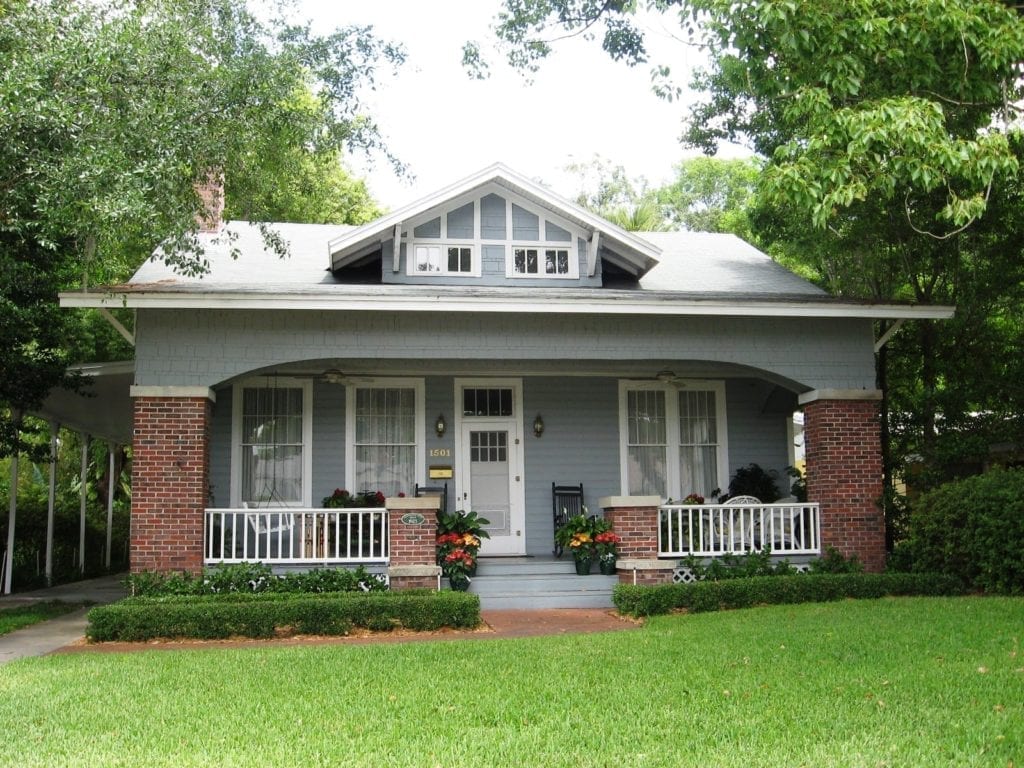 Photo: Courtesy TheCraftsmanBlog
I am writing to you again from gorgeous Winter Haven, FL – site of the 2014 DIY Network Blog Cabin! This year we're remodeling a relaxing lakeside bungalow. While I'm down here, I've been I've been poking around, exploring the basics of the 1920s bungalow design. The house above is in nearby Orlando's historic Colonialtown South – a/k/a Bungalow Heaven. Here are three elements I've been finding in most bungalows that will also be incorporated into the Blog Cabin's new look.
Built Ins
 Photo: HGTV.com

Since traditional bungalows tend to be on the petite side, built in furniture and storage were often included in their construction. These built ins have become sought after staples in many home remodels (of course that does depend on who you ask). Like the chest of drawers above, these built ins are storage saviors for those living in smaller spaces. You can vote right here right now to decide whether the Blog Cabin's media room will include a built in snack center or a built in DVD cabinet! What's your vote?
Breakfast Nooks
Photo: HGTV.com, HGTV Magazine
We all know that the kitchen is the heart of a home, where people tend to gather. A bungalow often manages to fit people into it's kitchen using built in bench or banquette seating to create a breakfast nook. These cozy corners are wonderful places to catch up, get some work done or watch the cook. As Emily Henderson shows us above, their size does not take away from their chicness. In the Blog Cabin's breakfast nook, you've already voted to have pull out drawers in the bench seat as opposed to flip up cabinets. That's going to be some fantastic storage.
Beams
 Photo: RyanWholesale.com

You will often find charming exposed beams in a traditional bungalow. Another ingenious way some architects have managed to open up the design's smaller spaces is to expose the trusses in the ceiling. Rather than a low flat ceiling, this feature can reveal feet of otherwise hidden space, making a room feel much larger. In this year's blog cabin, you voted to include this element in the master bedroom. I literally cannot wait to see the final result. I'm sure the future winner will thank you!
Stay tuned for more updates and remember that you can vote up to ten times per day to decide what features and finishings will be used in Blog Cabin!  Oh, and don't forget to be on the lookout for the Flamingo family on the Cabin Cam! More to come, but right now I have to get back to work!
Let me know what you think about bungalow style?